Award winning furniture designer and maker, Andrew Varah, creates beautiful, affordable contemporary furniture.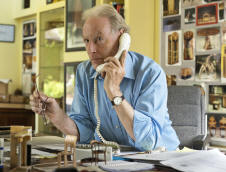 Andrew specialises in designing bespoke furniture in styles from contemporary to traditional. Many pieces are designed to reflect the style of a particular building or living space.
Every piece is unique, designed and made to commission. Andrew and his team of five young cabinet makers create the exceptional every day.
Andrew's clients include heads of state, international companies, world famous sports people, and countless individuals who are prepared to seek out the best furniture made today.
All of the thumb-nail images on these pages are links. Click on any picture to see a larger version and to see some text describing the piece.
© Copyright Andrew Varah, 2012