The Commissioning Process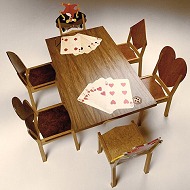 Once a potential client has approached me I try to encourage them to visit me in my studio and view bespoke pieces being made in my 18th century barns, all situated very close to the M1, M6, A14, A5, M42 and only 40 minutes from Euston to Rugby.
Should a visit to me be difficult I would try to visit the potential client in their homes. In either event I show polished samples of a whole range of amazing woods from which they can choose, none of which are wildly priced. Once we agree on the piece they require it is up to me to present a scale drawing of my design, along with polished samples of the woods I am proposing. I do not charge for my design, as I prefer the client to feel no obligation to proceed if I have not met their expectation. I am pleased to say this rarely happens!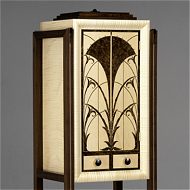 At our first meeting I ask them if they would like to set a budget so that I ensure my design falls within that budget, or, I can produce a design and cost it accordingly. Once the materials, costing and the design have been approved I set a completion date for this piece to be delivered to the client's house.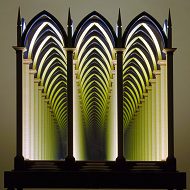 In 38 years I have always met the date I promised, without exception. I am aware that some potential clients are a little unsure about how to describe the piece they wish to commission, this is where I try and make the whole process enjoyable, as it is my responsibility to suggest solutions and designs, and, by sketching various options in front of them ideas evolve sufficiently for me to begin a scale drawing which I then post to them.
If you would like to talk about a potential commission, please do contact me.
© Copyright Andrew Varah, 2012